For many years, I have taken part in the Fairs at Chatou and Saint Sulpice (Place Saint Sulpice in Paris) while maintaining my location at the Paris flea market at Saint Ouen (Marché Vernaison).
The former president of the SNCAO professional union at the national level and a member of the French Association of Experts in Antiquities in Animal Sculpture


I have always worked for the respect of the object, the spoken word, and truth in transactions.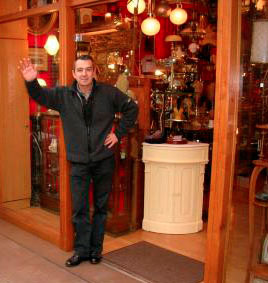 Guy-Laurent SETRUK
Marché aux Puces de Paris Saint Ouen
Marché Vernaison
136 avenue Michelet
93400 Saint Ouen
France

Open on saturday & sunday.
Monday by appointment only.